Last week we co-hosted the second event in our "FinTech Revolution" series with Cornell's SC Johnson School of Business, drawing a crowd of over 100 FinTech enthusiasts. Moderated by Drew Pascerella of Cornell, the session included three panelists — our very own CEO, Mike Laven, Tom Ryan of Anthemis Group, and Rachel Mayer of Trigger Finance — who talked about emerging trends and opportunities within the FinTech space. Here are some key takeaways from the event:
Transparency drives down costs
"The concept of bringing transparency to financial institutions is permanently disruptive," said Mike. If people knew how much things cost, they would be less likely to pay the high margins offered by traditional financial services companies. However, as costs come closer to zero, these firms will need large economies of scale, a better product offering and new ways to generate revenue.
Selling data
Tom said no one is making money from data. "In my portfolio of 42 companies, they've all said they can monetize their data but none of them have or will likely be able to. It's a complicated process with lots of laws and regulations that govern data privacy".
To that point, Tom believes data is much more valuable to companies as a mechanism for improving their operations and providing better customer experiences than something that should be monetized.
Wearables
Mike shared that he has gone completely cashless and sees wearables as the future of consumer payments. He provided the example of London's contactless Oyster card used on the Underground, which influenced surrounding areas to adopt cashless technologies. Now most of the UK uses contactless for virtually everything because it's truly effortless. Wearables are a natural, effortless next step in the FinTech revolution of payments.
Social media as a driver in moving and influencing markets
Who knew you could make investment decisions based on tweets! Rachel's startup Trigger Finance allows its users to set different financial triggers, leveraged from real-time data from news, events and even tweets, to invest in the markets. The concept is based on "if this, then that" statements, for example, "if Trump tweets about JP Morgan, then buy x shares". We'll be keeping our eyes on the budding investing platform backed by Cornell.
Sustaining innovation vs. true disruptive innovation
Tom noted that while some people think FinTech is just another trend or phenomena with a limited span, he sees it as a natural evolution of financial services having no end point. We couldn't agree more!
Want more great insights? Follow us on LinkedIn and Twitter to get all the latest news and updates!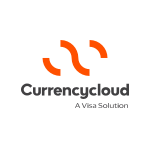 By:
Currencycloud
We're re-imagining the way money flows to create a better tomorrow for all.