Preparing for a global payments platform integration can seem like an overwhelming task without proper planning in place. Follow these four steps to get your organization ready for a seamless and productive implementation process.
1. Understand your current payment functionality
Before you can begin implementing a payment platform solution, it's important to understand what your most significant payment challenges are that you'd like your new solution to remedy. These challenges can be operational, functional, reconciliation and reporting related and can include any foreseeable impediments to future growth. The more research you do at the outset of an implementation project, the more success you'll have with tailoring your payment solution to meet the unique needs and goals of your organization.
2. Identify implementation objectives and define your solution scope
While researching your current payment challenges, you should take the time to outline key objectives and define the scope of your payment solution in response to those points. This process often involves setting meetings with relevant stakeholders, executives, finance, billing, development and IT professionals in order to address each team's operational and functional goals for payment platform integration.
Company stakeholders and executives should be able to shed light on upcoming cross-border expansion plans and work with both the project manager and payment provider to determine what payment API functionality that growth will requisite. If your company is looking to expand into international markets, for example, then your payment platform will need to include conversion rate APIs, among other cross-border payment functionality. The scope of your solution should resonate with your available resources, ideal timeframe, future growth plans, UX goals and operational objectives.
3. Sync with your development and IT teams
Since developers and IT will be directly involved in the implementation process, it's vital to make sure they have the resources and background they need to succeed. Your implementation manager and third-party platform provider should meet with IT to discuss any data security and payment regulation changes that need to go into effect and lay out a reasonable timeline and plan for executing those changes.
Since your development team will be responsible for connecting to the payment platform via backend API integration, make sure they have access to any and all resources offered by the payment solution provider. That might include access to a demo environment and a software resource library. Your payment solution provider should check-in with developers throughout the implementation process to make sure that the solution they're building is on track to function seamlessly and meet all of your intended project goals.
4. Keep your customers in the loop
Although implementing a new platform can be a busy time for your organization, don't forget about your customers. Preparing for any payment platform integration should involve communicating with customers about any changes that are scheduled to occur. Improvements to your payment platform will benefit your customer as well as your organization, so it's okay to drum up excitement about new UX payment features and options. If you give your customers notice of any changes, keep them informed and offer up relevant resources to aid the transition, you'll build customer loyalty and trust throughout the implementation process. During key transition periods, your customer support team should be available to answer customer queries and facilitate the switch.
The takeaway
Regardless of the scope of your payment platform integration, it's important to communicate at every step of the journey. If your company and customers understand the objectives of the integration and trust the process you set out, they'll be more likely to be accommodating and supportive throughout the transition. The success of any project or change depends on what you do at the outset, so it's important to do your homework, set clear expectations and engagement standards.
To learn more about what to expect and how to prepare your organization for successful payment platform integration, download our ebook: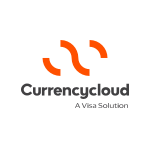 By:
Currencycloud
We're re-imagining the way money flows to create a better tomorrow for all.