We started Currencycloud five years ago with our first round of funding and a simple idea – What if we could use technology to radically improve the way companies move money around the world? Much has changed with our branding but I'm happy to say that $25 billion in payments later, our business is still rooted in three core principles: price transparency, seamless technology and outstanding customer service.
Today our APIs are helping hundreds of financial, payments and ecommerce businesses disrupt the traditional ways of transacting all over the world. In fact, you may have heard about our recent client wins – Klarna and Standard Bank. Global enterprises with massive scale, these heavy hitters are tapping our industry-leading Payment Engine to create cross-border payment solutions that can be launched fast and adjusted to the way they do business.
An exciting milestonE
Now I mentioned 25 million reasons to celebrate. Today is both our 5th birthday and the day we announce our $25 million (£20 million) Series D funding round, including new investment from GV! This brings our total investment to $61 million (£44 million).
We're excited to have GV (formerly Google Ventures) be the latest partner in our mission to reimagine the way money flows in a fast-changing global, digital economy. We're also excited to have the continued backing of existing investors – Notion Capital, Sapphire Ventures, Rakuten FinTech Fund, and Anthemis – who participated in this round. They bring tremendous industry experience and are shaping next generation FinTechs with portfolio companies such as Fidor Bank, Azimo, Revolut, and GoCardless.
And… we're off!
Now I'm sure you want to know how we'll use the money. This funding will allow us to continue to perfect our product, expand our payment network, support more integrations, improve client support and grow our offices in London and New York.
We have an exciting roadmap ahead and will continue to search for the best talent to help us build, innovate and reimagine payments. There's never been a better time to join our journey! Check out some of our open positions company wide.
If you're interested in learning how our APIs and cross-border Payment Engine can help you achieve business success, click here to learn more.
25 million thanks
Thank you to all of our clients for supporting Currencycloud. We will continue to serve as a trusted partner helping them transact around the world easily, securely and transparently. I also owe a debt of gratitude to our amazing team, who constantly push the envelope in search of new and innovative approaches.
Finally, traditions are very important to us at Currencycloud. As far back as 2012 we've been using a bell ring as a symbol of our growth – to mark each client win, product innovation, network expansion, payment record, office move and office opening. Well today that bell will be ringing for a long time!
Cheers,
Mike Laven
CEO
To keep up with our birthday celebration, news about our funding, or our latest insights follow us on LinkedIn and Twitter.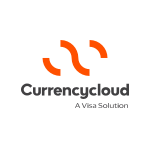 By:
Currencycloud
We're re-imagining the way money flows to create a better tomorrow for all.