The on-demand economy, whose leading companies are now valued in the billions, has clearly demonstrated the huge opportunities of using advanced technology to bring together supply and demand. Uber and Airbnb are the success stories everyone is familiar with but there are a host of other companies coming up fast behind them. Below is a list of 10 businesses from the on-demand economy that are making headlines with their success. Unique in proposition, already well-funded and even nominated for innovation awards, these are the new contenders.
1 Laundrapp
Industry – Laundry service
Founded – 2014
Funding rounds – 2
Funding raised – $5.94 million
Region – Currently UK only, covering 120 postcodes
Registered users: 'Thousands'
It's one of the brightest start up success stories in recent years and business continues to boom for Laundrapp, an on-demand dry cleaning service. Co-founded by Dom Perks and Ed Relf, Laundrapp allows consumers to arrange the collection and delivery of their dirty laundry through a smartphone app. The company now operates in 120 UK postcode regions, covering most of the major cities, and its rapid expansion across the country continues. Having recently acquired their competitor Washbox, Laundrapp now boasts 'thousands of users', cleaning one item every 10 seconds. We expect to see more mergers and acquisitions in future as Laundrapp continues expansion beyond UK borders and into the global marketplace.
2 JustPark
Industry – Car Parking
Founded – 2006
Funding rounds – 3
Funding raised – $5.71 million
Region: Global
Registered users: 750,000
JustPark's idea is very simple. They connect drivers in search of parking with anyone who has a space going spare, whether in a car park, private driveway, church, school, or pub. The JustPark platform lets you browse, book and pay for a space that suits you. With 750,000 customers in the UK and around 150,000 parking places on offer, JustPark secured equity investment from BMWi and Index Ventures. Earlier this year they also raised a record breaking £3.7m from 2,900 investors on crowdfunding platform Crowdcube. The service was named one the 'Five British start-ups that came of age in 2014', and now offers coverage in most major world cities from San Francisco to Sydney via their headquarters in London. Relatively mature in terms of start-ups, we expect to see JustPark expanding their portfolio of parking spaces and making a full stock market flotation in the next few years.
3 Zipcar
Industry – Car sharing
Founded – 2000
Funding rounds – 4
Funding raised – $60.7 million
Region: North America and Europe
Registered users: 900,000
Founded in 2000 in Cambridge, Massachusetts by residents Antje Danielson and Robin Chase, Zipcar has established itself as the world's leading car rental network. As of June 2015, the company had more than 900,000 members and offers nearly 10,000 vehicles throughout the United States, Canada, the United Kingdom, Spain, France, Austria and Turkey, making Zipcar one of the world's leading car rental networks Members are able to view vehicle availability and reserve a car via the internet, iPhone and Android applications, or telephone, in increments as short as thirty minutes. Members pay only for time they reserve. Zipcar is pursuing an aggressive expansion strategy that has seen it continue to add numerous cities across both the US and Europe in the last year; we expect this growth to continue for the foreseeable future as consumers and businesses opt for more flexible car rental options.
4 Jinn
Industry – On-demand Food Delivery
Founded – 2013
Funding rounds – 4
Funding raised – $2.3 million
Region: Newcastle upon Tyne and London
Registered users: 'Thousands'
UK food delivery challenger Jinn, has quietly expanded to central London after trialling its service in the North East of England, while taking part in accelerator Ignite100. Jinn deliveries are handled by freelance couriers, with the app assigning each order according to proximity. The start-up then takes a commission from the £5.95 delivery fee plus 10% of the purchase. "What's different about Jinn is that they've cracked courier recruitment, scaling and other issues by being very clever about who they're targeting," according to Ignite100's Paul Smith. With a service aimed initially at students, and a unique ordering process that is as simple and flexible as possible, we expect to see Jinn quickly overtake its rivals. The success of the Newcastle and London trials will allow Jinn to expand their service to other cities and countries in the near future.
5 Bizzby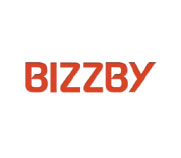 Industy – Professional services
Founded – 2014
Funding rounds – 1
Funding raised – $10 million
Region: UK, US and Canada
Registered users: 80,000+ app downloads
Handymen, cleaners and beauticians can be summoned at the click of a button with an app from tech entrepreneur Rohan Sinclair Luvaglio. Bizzby is looking to "change the way people and businesses work in a smartphone world" starting with its on-demand app which can send a local professional to your door in less than 30 minutes. The 'three tap' app offers consumers access to a vetted workforce, available 24/7, with payment for the service made via its in-house mobile payment system InstantPay. It's this simple proposition that has seen the company secure early-stage growth with over 5,000 service professionals now signed up to its platform to support more than two million job requests. Having already grown from its humble beginnings in London, and headed up by a trio of extremely experienced entrepreneurs, we fully expect to see continued growth in the very near future.
6 Wag!
Industry – Dog walking
Founded – 2014
Funding rounds – 1
Funding raised – $2.45 million
Region: Major US cities
Registered users: Unspecified –thought to be in the thousands
Wag! is an app that provides dog owners with access to dog walkers in Los Angeles, San Francisco and New York, and has recently launched in Seattle and Chicago. According to the company, insured and loving Wag! dog walkers can be summoned with as little as 30 minutes notice or scheduled regularly and walks can be tracked on users' phones by GPS in real-time. A "pup report" is delivered through the app at the end of each walk, including a picture/video of the pet and a map of the walk. Although Wag! Is currently a US-only business, they are expanding quickly across the country and may well have their sights set on Europe where professionals are equally time-poor. The pet services market is thought to be worth $11 billion in the US alone, so we expect to see even more aggressive expansion in coming months.
7 BorrowMyDoggy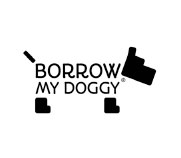 Industry – Dog walking and care
Founded – 2012
Funding rounds – 1
Funding raised – $2.32 million
Region: UK and Ireland
Registered users: 250,000+
BorrowMyDoggy was founded in 2012 by Rikke Rosenlund and Les Cochrane to let dog lovers in London, who might not be able to have a pet but still want to take care of one, connect with owners whose dogs need looking after. It now boasts more than a quarter of a million members in the UK and Ireland. The provision of insurance for both dog owners and borrowers is a compelling proposition, helping to establish BorrowMyDoggy as unique, and going beyond a simple 'dog walking' service. Expect to see the service become available in other countries as BorrowMyDoggy manages to iron out insurance and healthcare standards in other countries.
8 Mopp
Industry – Home cleaning
Founded – 2013
Funding rounds – 1
Funding raised – $1.5 million
Region: UK
Registered users: 10,000 bookings monthly
Pete Dowds and Tom Brooks founded Mopp after a "terrible experience" trying to find a last-minute cleaner after a house party. After spending hours online searching for one and two no-shows, an idea was born. Since initially launching the website Mopp.com to test the market, without even a single cleaner signed up, today the Mopp team comprises 35 members of staff at their London HQ, with more than 1,000 cleaners on the platform. Rather than gearing up for international expansion, Mopp is currently focused on expanding UK coverage first. Mopp was acquired by the Handy network in 2014, allowing them to increase the portfolio of offerings available, including home maintenance and furniture assembly.
9 Ez cater
Industry – Catering
Founded – 2007
Funding rounds – 5
Funding raised – $34.79 million
Region: US
Registered users: Over 6.5 million customers served
Founded in August of 2007 and based in Boston, Massachusetts the company has now catered for 6,243,975 people, works with 43,769 caterers and restaurants, and has served 22,743 cities and towns. ezCater's mission is to make it easy to order food online for meetings. From routine office lunches to offsite client meetings, from 5 to 2,000 people, ezCater connects people with reliable local caterers and restaurants. ezCater now operates in all 50 US states, giving almost complete coverage of the country. And by using an incentive system, customers are encouraged to return time and again. We expect to see ezCater expand their offering internationally in the near future – possibly through acquisition of similar start-ups in target markets.
10 Shyp
Industry – Shipping services
Founded – 2013
Funding rounds – 3
Funding raised – $62.1 million
Region: 5 US cities
Registered users: 'Tens of thousands'
Designed to take all the hassle out of sending parcels (including visiting the post office), Shyp takes end-to-end responsibility of collection and delivery. For just $5 on top of the courier's costs, Shyp will collect an item within 20 minutes of an order being placed, and even package it up ready for shipping anywhere in the world. Shyp also arranges for the parcel to be sent at the lowest cost using any of the major courier networks so that users don't waste their own time shopping around for quotes. As you would expect, all operations are carried out using the Shyp app, from booking a collection to tracking delivery progress and paying for the shipment. The system even allows for a package to be sent and the recipient to choose the final destination. The most recent round of funding netted $50 million for Shyp, as investors scramble to claim their share of the $220 billion US logistics and delivery industry. As Shyp matures, expect to see it spread first to other major US cities, followed by other metropolises globally – particularly as the service already allows for international shipments.
Interesting times lie ahead for these businesses as they look to grow within new and existing locations. Competition is fierce with investors eager to back the next 'Airbnb of…' and barriers to market entry still relatively low. Whether they can stay ahead of the innovative crowd remains to be seen, yet they have made a good start – scaling their products quickly and smoothly. This, arguably, is what will propel them from contenders to the billion dollar, global heights of those on-demand brands that have so quickly become part of our daily lives.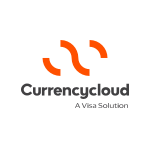 By:
Currencycloud
We're re-imagining the way money flows to create a better tomorrow for all.